Working out with a personal trainer carries a hefty price tag in most parts of the United States, but one man was getting disciplined for free in a video that went viral this week.
His trainer? A very persistent cat.
The clip, captioned "Purrsonal Trainer," has gone viral on the Reddit forum "Aww," with over 31,000 votes in just one day.
The video showed a man doing pushups on a bedroom floor while his cat watched from the foot of the bed. Every time he rose up from a pushup, the cat swiped its paw at his head to push him back down. This went on for a total of 10 pushups, with a break midway when the cat owner stopped to look quizzically at his furry disciplinarian, which averted its gaze—as if feigning innocence—before pushing him down again.
Meanwhile, the hilarious soundtrack to the clip was the rousing instrumental to "Eye of the Tiger," by the rock band Survivor.
"He's staring right into the eye of the tiger," one amused commenter noted. "Must be where he gets his motivation from."
Another user created alternative lyrics to the song. "It's the…eye of the kitty it's the thrill of the fight, rising up to the challenge of our rival! And the last known survivor bops his prey on the head and he's watching us all with the eye…of the kitty."
"Hahaha, where can I buy a kitten with the same style?" asked a third viewer. "So I can throw away my gym membership, never have to go to the gym again, and accomplish my fitness goals from home!"
According to a February 2022 survey of 1,000 Americans by BarBend, a fitness news website, 47 percent of respondents said the pandemic negatively impacted their workout habits. The U.S. fitness industry saw revenue drop 58 percent in 2020, according to the International Health, Racquet & Sportsclub Association (IHRSA).
During lockdowns and gym closures, many people started taking daily walks for both their physical and mental health. Others turned to home workout regimens, often adjusting their types of exercise accordingly—without equipment or instruction, the most significant change was toward cardio-focused workouts, according to BarBend.
The survey also reported that 83 percent of remote workers said they exercised at home, while 59 percent added they would not return to a gym even if they had to return to an office.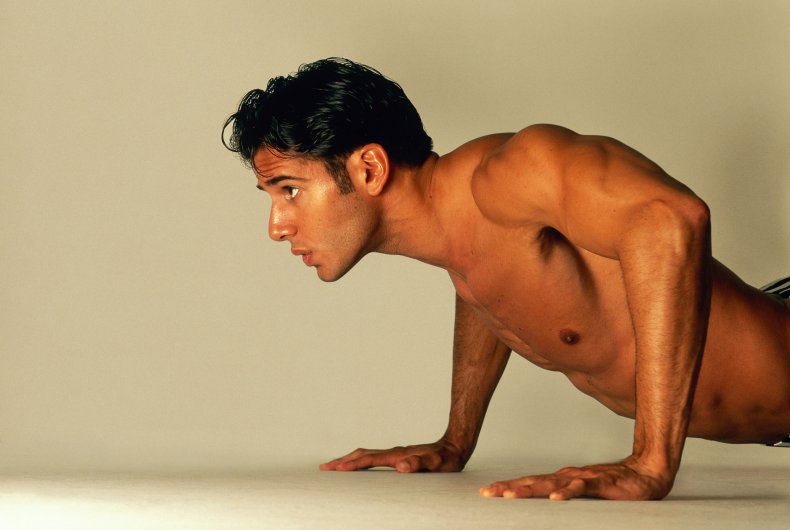 Although gyms and fitness studios have slowly been recovering from the effects of the pandemic, the Omicron variant's emergence over the winter dealt them another blow at the worst time. The variant collided with New Year's, typically a booming time of year for gym memberships, as Americans make health and fitness resolutions.
As commenters on the "Purrsonal Trainer" video said, the best bet for Americans looking to stay in shape might just be a very strict furry friend.
https://www.newsweek.com/purrsonal-trainer-cat-lays-down-law-human-doing-pushups-video-1694173